Questions reguarding the website? E-mail the webmaster@tonkinese.net
Portions copyright 1999, 2000 Lyttle Paws Cattery and Desert Foothills Web Design. All rights reserved.
Hershey - a Natural Mink Tonkinese Male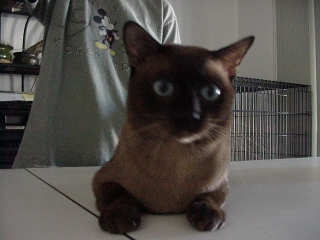 Check back soon to find out more information about our studs. To be contacted about our studs, please fill out this form.