Questions reguarding the website? E-mail the webmaster@tonkinese.net
Portions copyright 1999, 2000 Lyttle Paws Cattery and Desert Foothills Web Design. All rights reserved.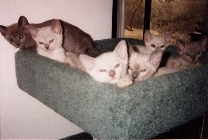 Lyttle Paws Cattery has many kittens to choose from. Our kittens are hand-raised in our house and have human interaction from their birth. They also play with our Greyhound "Sadie". Please fill out this form for more information about our kittens Some of our Queens are below.
Holly is a platinum point Tonkinese.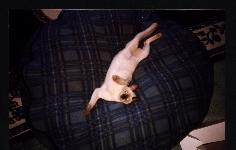 Sniffy is a champagne point Tonkinese.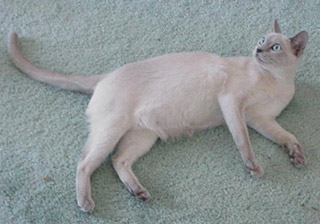 Buffy is a platinum mink Tonkinese with a very soft coat.